If you're experiencing redness in one or both eyes, and you're in the Mandan, ND, Hazen, ND, or Washburn, ND, areas, we at Eyecare Professionals have three separate locations to serve you. Working with an optometrist is one of the best ways to find the cause of an eye issue so you can feel better fast. Whether you need eyeglasses or have other concerns, we're here to help.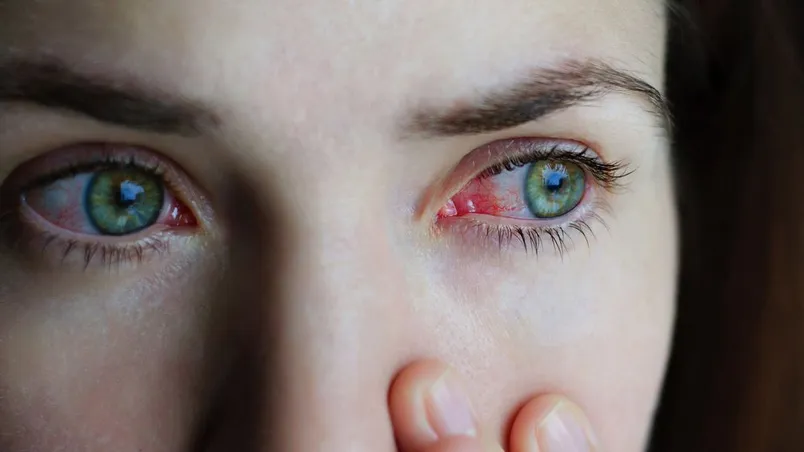 There are Several Causes of Red Eye
Dealing with red eyes can be frustrating, especially if you're not quite sure what's causing the problem. Infections such as pink eye can cause one or both eyes to be red. This is often accompanied by pain and itching and can make it hard to keep your eyes open.
Rubbing your eyes too much could also make them red, as can dry eye conditions, lack of sleep, or eye strain. If you need eyeglasses, for example, you could be straining your eyes throughout the day.
An Eye Exam Can Be the First Step
The first step to finding the cause of your red eye issues could be an eye exam. Until you have an exam, an optometrist on our optometry team might not know for sure what's causing the issue.
Once you and an optometrist on our optometry team determine the reason your eyes are red, we can help you make adjustments that will address the problem. You may be able to get the treatment you need to feel better, and to reduce the redness you're experiencing.
You May Need Eyeglasses for Better Vision
One of the things you and an optometrist on our team might want to consider during your eye exam is whether you may need eyeglasses. Straining to see properly throughout the day can contribute to tired, dry, sore eyes, and that might mean additional redness and discomfort.
If you're not sure whether you're seeing as well as you should be, some simple tests can give an eye doctor on our team the answers we need to help you. Then you can choose eyeglasses frames that you like and get back to seeing the world more clearly.
Work with an Optometrist on Our Team Today
If you're in the (701) 663-2020 Mandan, ND, (701) 748-6533 Hazen, ND, or (701) 462-8636 Washburn, ND, areas we have three locations to serve you. Reach out to us at Eyecare Professionals today and let an optometrist on our optometry team help you solve any red eye concerns you have. You might not have to live with chronically red eyes when you have a team of professionals to help you feel your best and help ensure the health of your eyes.